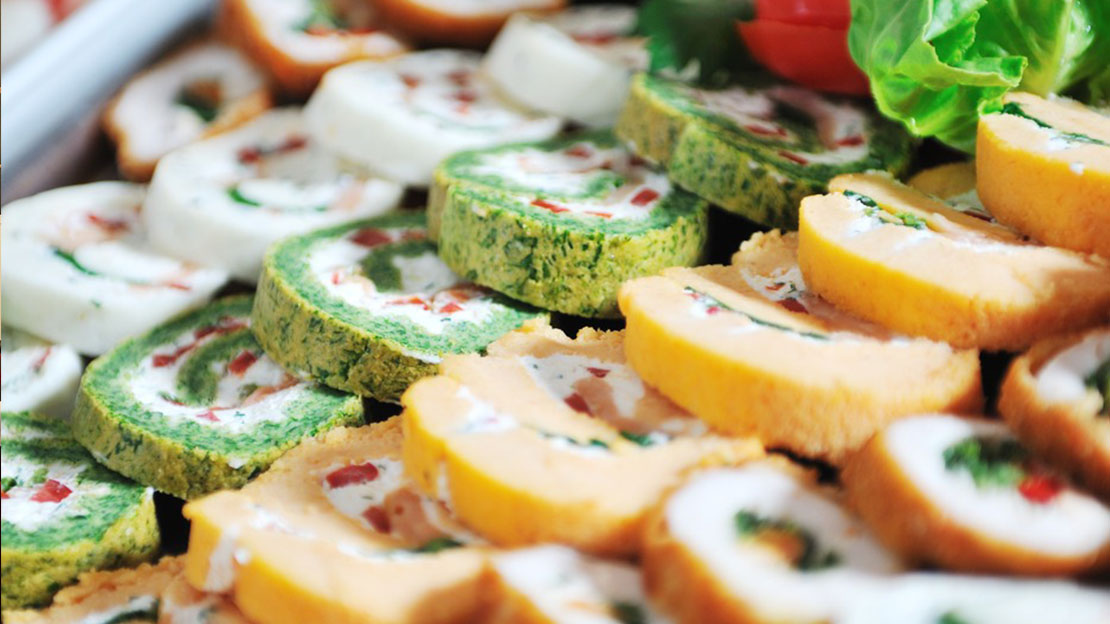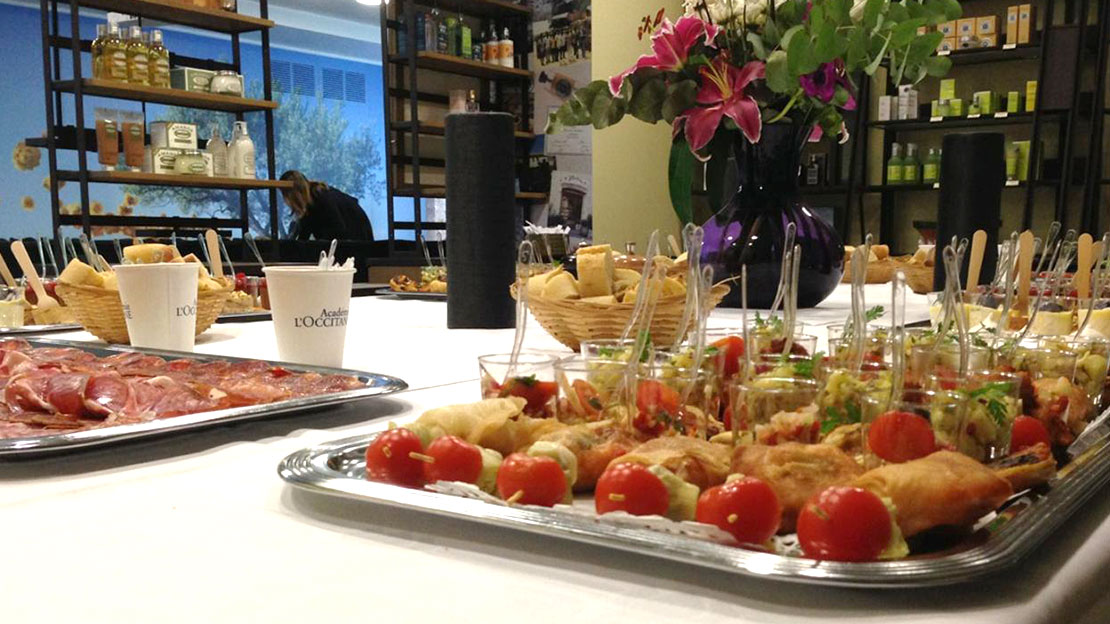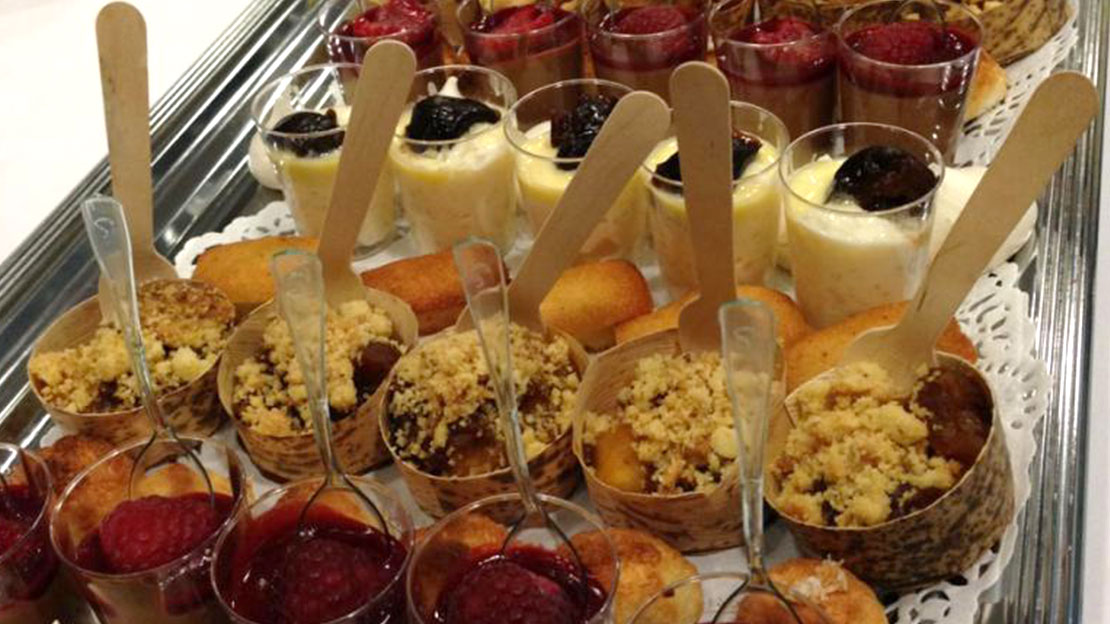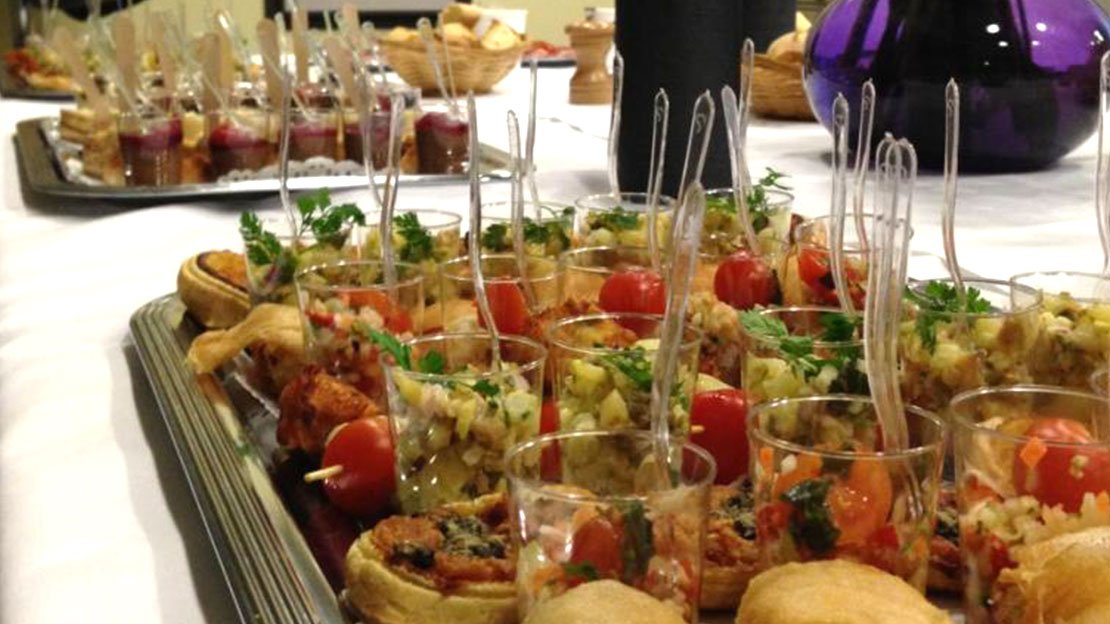 ---

---
Buffet delivery
---

---
Delight your staff and clients > Le Sâotico can prepare made-to-order buffet meals and deliver them to your offices in the 1st, 2nd, 3rd, 4th, 8th, 9th and 10th arrondissements of Paris.
The Saotico team will come to your offices and set up the buffet, which will be made to order according to your individual requirements.
Savoury canapés, mini-pastries, vegetarian canapés…the choice is yours!
Wines, mineral water, soft drinks, cocktails, etc.
Tablecloths, flowers and candles are available on loan. They will be set up free of charge and collected at the end of the event.
Prices vary according to the type of event and the number of guests: guide tariff 25€ - 50€ per person.
Informations > For further information, please contact Anne Surcouf:
By phone: +33(0)1 42 96 03 20 or +33(0)6 85 77 60 05
or e-mail your request to lesaotico@orange.fr
Payment
---
---

Opening hours
---
---
MONDAY : 9:30AM to 10:30PM
TUESDAY : 9:30AM to 10:30PM
WEDNESDAY : 9:30AM to 10:30PM
THURSDAY : 9:30AM to 10:30PM
FRIDAY : 9:30AM to 10:30PM
SATURDAY : ONLY PRIVATIZATION
DIMANCHE : ONLY PRIVATIZATION