---

---
COOKING FOR EVERYBODY
---

---
Looking for ultimate fresh products, The Saotico Restaurant cooks everyday fresh market products according to seasonal needs.
The 14,50 Euros Formula allows the customer to discover and enjoy some examples of the dishes of the day.
Below you will find food suggestions and informations. See some pictures of the dishes, click here.
---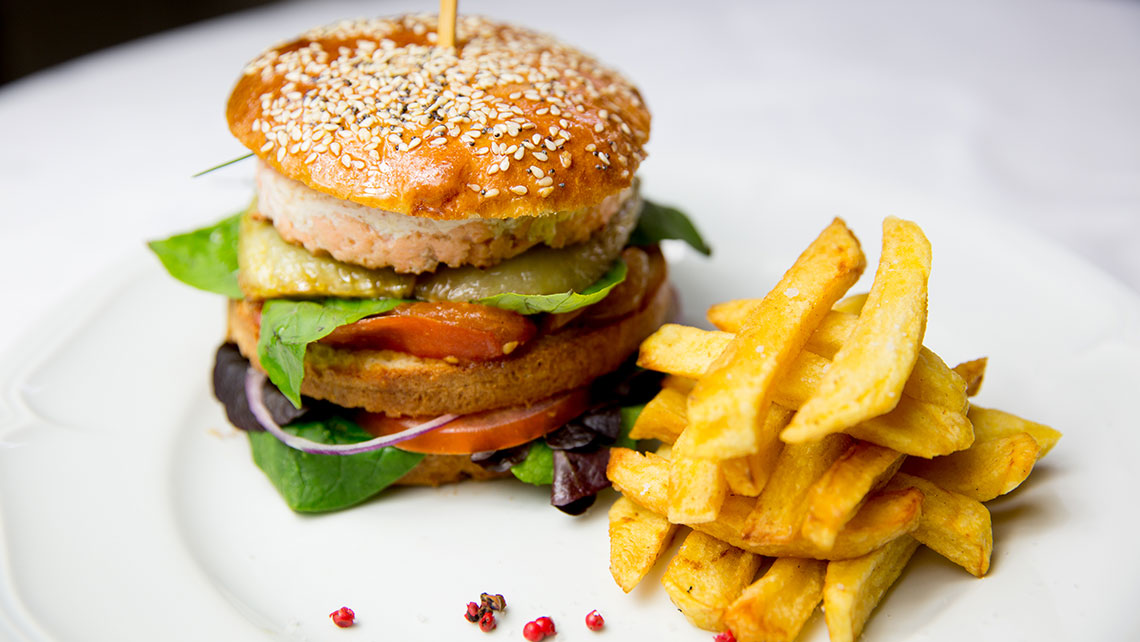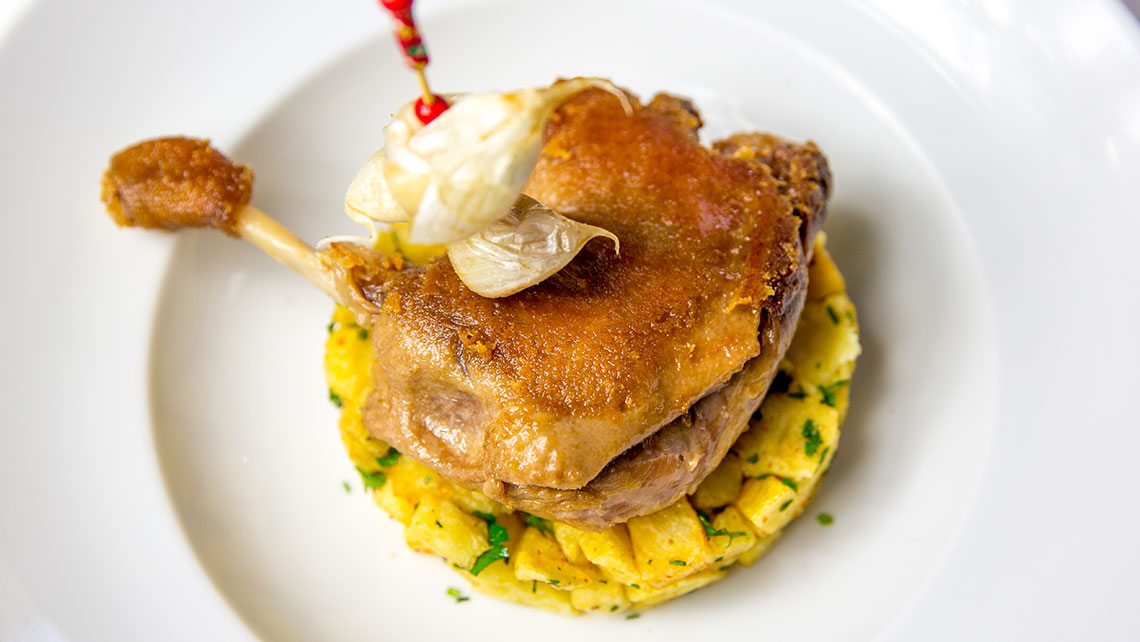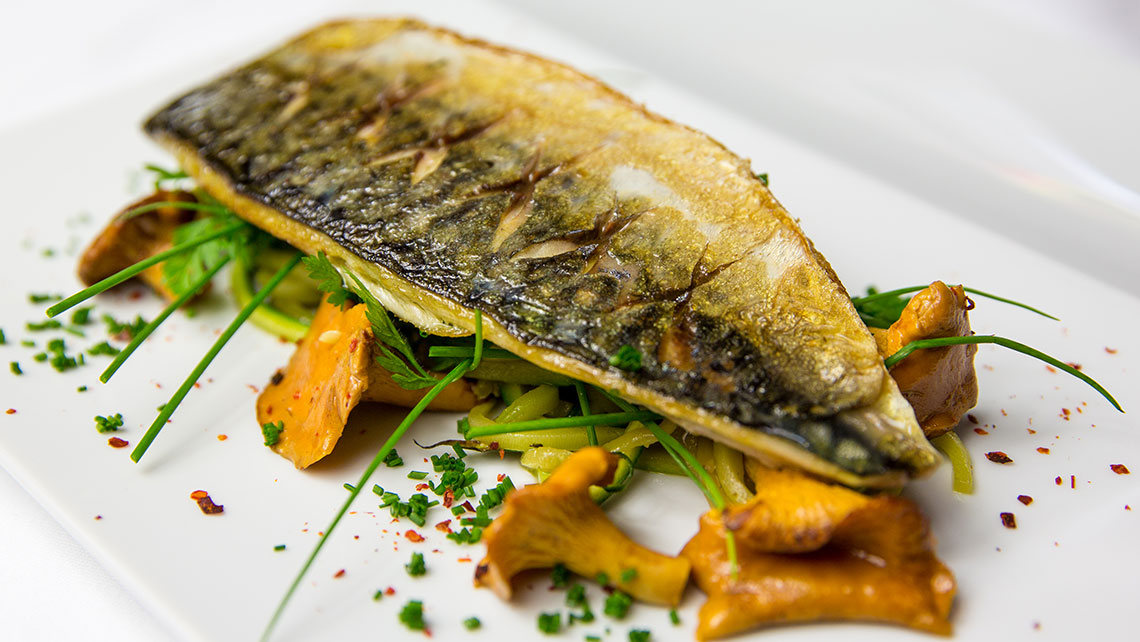 ---
LA CARTE

---
---
STARTERS // €9

---
Goat Cheese on Toast and Salad
Fresh Cod Fritters served with Sweet Peppers
Puff Pastry stuffed with Snails, Garlic and Parsley
Tomatoes Carpaccio served with Slices of Mozarella Cheese and Fine Herbs
Tartare of Salmon marinated with Ginger, Chives, and Lemon
Hot Steak of Duck Liver cooked with Honey and Balsamic Vinegar
---
---
MAIN COURSES // €16

---
Salmon Steak cooked with Vegetables, Ginger and Coriander
Beef Burger served with French Fries and Salad (Salmon/vegetarian Burger are available also)
Tagliatelle Pastas cooked with Shrimps, Pesto Cream, Basil and Parmesan Cheese
Duck Leg Confit roasted with Potatoes and Garlic
Sea Bream Fish Fillet, black Olive Crust, Zucchinis Spaghettis
Veal Kidneys cooked with Shallots and Potatoes Purée
Beef Rumsteack Five Peppers Sauce, Grated Potatoes
Steak Tartare, Fries and Salad
---
---
Desserts // 9€

---
Creme brulée with Vanilla Beans
Chocolate Fondant Cake with Vanilla Ice Cream
Salted Caramelized Mousse, Praline and Chocolate Feuilletine
Salad of Fresh Fruits
Vacherin Meringue Cake, Vanilla Ice cream, Strawberries, Rawsberries and Chantilly Cream
Rice Pudding, Vanilla, Prunes infused with Tea and Cognac
French Toast eggy Bread caramelized with Poire William Eau de Vie
---
---
Les menus
For the Gourmets, a one way Ticket for a pleasant Food trip!

---
Formule // €14,50
Starter/Main Course or Main Course/Dessert
Formule // €18
Starter + Main Course + Dessert
Degustation Menu // €50
Starters + Main courses + Chesse + Desserts

2 small appetizers, 2 small main courses, Cheese, Assortment of Desserts
---
---
SPECIAL DIETS
Enjoyment for every body, including those having special diets :
Food with no salt, lactose free, gluten free, no oil or butter, steamy food, vegetarian food.
Every thing is possible, with the desire to respect our customer and to cook food according to his needs.

---
Fresh Vegetables // €9
Steamed Vegetables cooked with Basil
Beef Steack // €16
With chicken broth
Iced Nougat // €9
Iced with Coco Nuts Milk and Tapioca Seeds
---
---
The Chef Special Touch
The Chef Hugues Gournay and his particularities:

---
NEMS/SPRING ROLLS €9
Goat Cheese Spring Rolls with Vinaigrette and Zucchinis
RAVIOLES €15
Raviolis with Beef Cheeks, grated Carrots, Ginger and Coriander
FEUILLETINE ( Crispy Layers) €9
Crispy Feuilletine Pastry: and served with Mousseline Cream with Earl Gray Zest and Rawsberries
---
---
Timeless Dishes
Among many dishes rooting from French Country Side, the Chef Hugues Gournay cooks.

---
The "Foie gras" // €15
Half Cooked Foie Gras (Duck liver) in Terrine
Veal Kidneys // €18
Veal Kidneys with Confit Shallots and Purée
Lace Tile Biscuit // €9
Lace Tile Biscuit caramelized with Orange, and filled with Lemon, Grapefruits and Orange Cream
---
Payment
---
---

Opening hours
---
---
MONDAY : 09:30AM to 09:00PM
TUESDAY : 09:30AM to 09:00PM
WEDNESDAY : 09:30AM to 09:00PM
THURSDAY : 09:30AM to 09:00PM
FRIDAY : 09:30AM to 09:00PM
SATURDAY : 09:30AM to 09:00PM
DIMANCHE : ONLY PRIVATIZATION