---

---
COOKING FOR EVERYBODY
---

---
Looking for ultimate fresh products, The Saotico Restaurant cooks everyday fresh market products according to seasonal needs.
Below you will find food suggestions and informations. See some pictures of the dishes, click here.
---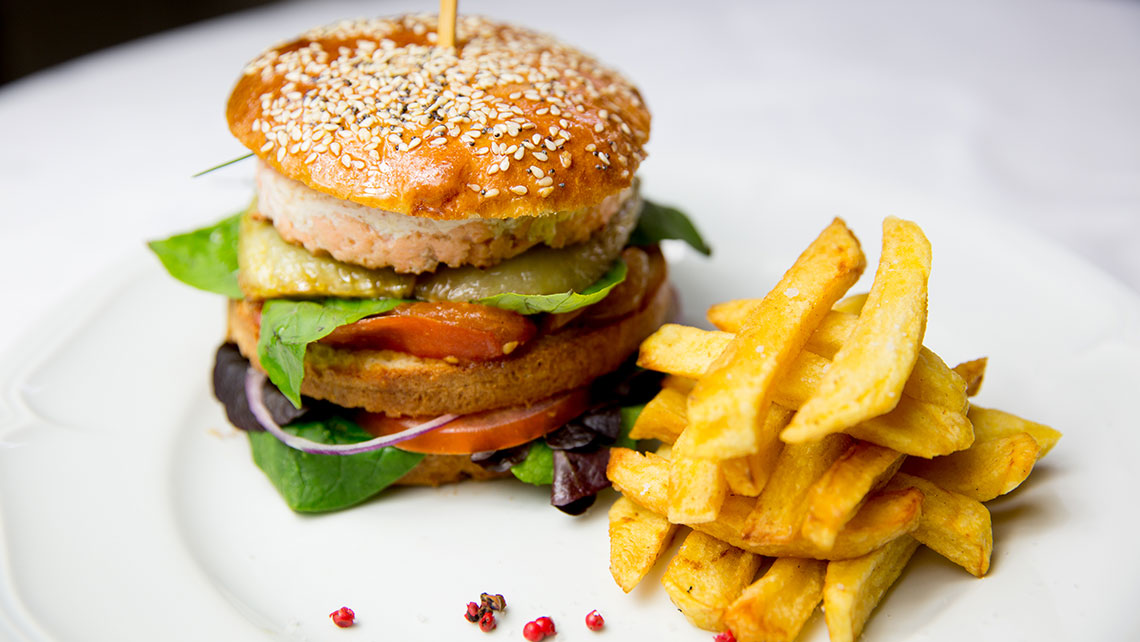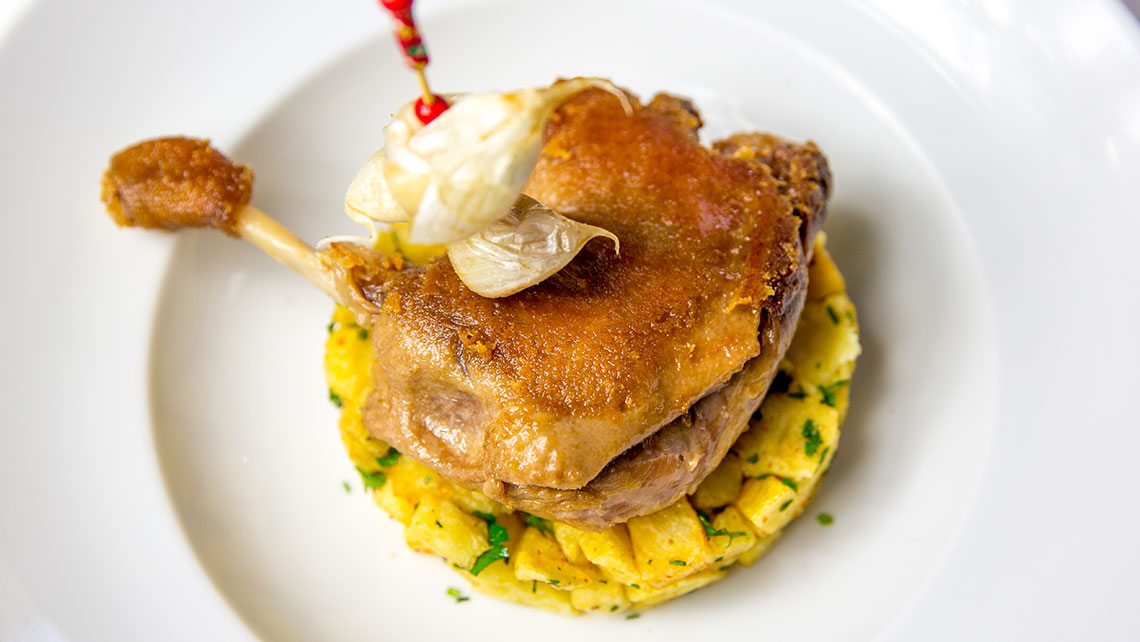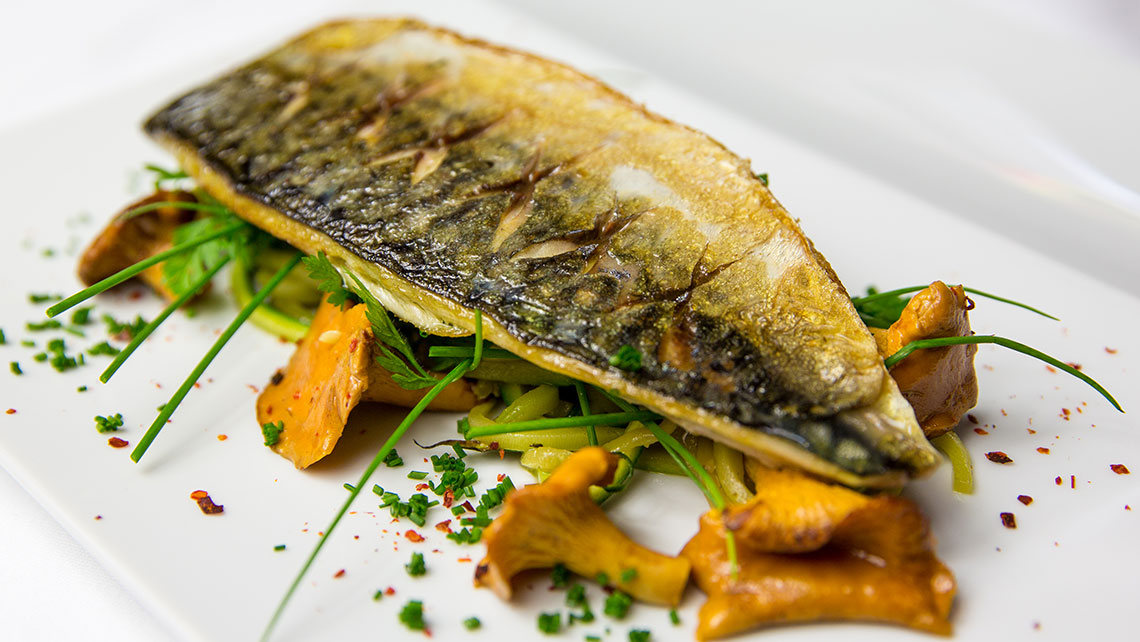 ---
OUR MENU
(only french)

---
---
STARTERS // €9

---
- Crottin de Chèvre chaud, Echalotes marinées au Xérès, Ciboulette - Accras de Morue au Piment d'Espelette - Croustillant de Gambas (ou Légumes), Coriandre et Tandoori - Tartare de Saumon, Gingembre, Ciboulette et Citron - Profiterole d'Escargots de Bourgogne, Crème d'Ail et Persil - Carpaccio de Tomates anciennes, Mozarella, Fines Herbes - Terrine Normande marinée au Calvados
---
STARTERS // €15

---
- Foie gras de Canard chaud, Miel au Vinaigre balsamique, Sel de Guérande, Gelée de Beaumes de Venise - Terrine de Foie gras au Sel de Guérande,Gelée de Beaume de Venise, Toasts grillés - Saint-Jacques poêlées aux Légumes
---
STARTERS // €18

---
- 1 x 6 Huitres crues, Échalotes ou Citron - 1 x 6 Huitres chaudes pochées, Crème et Échalote
---
---
MAIN COURSES // €15

---
- Tagliatelles aux Légumes, Crème Pesto
---
MAIN COURSES // €17

---
- Rognons de Veau Échalotes au Four et Purée - Pavé de Saumon, Légumes poêlés au Soja, Coriandre et Gingembre - Pavé de Rumsteack, 5 Poivres, Gratin de Pommes de terre - Filet de Dorade, Croûte d'Olives noires et Spaghettis de Courgettes - Tagliatelles aux Crevettes, Crème d'Ail, Basilique et Parmesan - Confit de Canard, Pommes à l'Ail - Burger au Magret de Canard (ou Bœuf, ou Saumon, ou Végétarien),Frites Maison - Steack tartare (Bœuf ou Saumon), Frites, Salade - Salade complète (Jambon Serrano, Chèvre chaud ou Parmesan,Légumes, Crudités) - Tagliatelles au Saumon, ou Bœuf ou Poulet , Crème Pesto ou Sauce Tomates - Assiette Végétarienne (chaude ou froide) - Magret de Canard aux Pommes de terre sautées à la Graisse d'Oie(ou Légumes, Gratin, ou Frites maison)
---
MAIN COURSES // €18

---
- Côte d'Agneau, Concassée de Tomates, Cumin, Gratin de Pommes de terre
---
MAIN COURSES // €22

---
- Civet de Cerf, Pommes vapeur, Carottes, Champignons, Céleri (saison)
---
MAIN COURSES // €24

---
- Saint-Jacques poêlées au Risotto de Légumes ou Tagliatelles ou Gratin (selon saison)
---
---
CHEESE // €10

---
- Panaché de Fromage(Chèvre, Camembert, Roquefort, Comté)
---
CHEESE // €9

---
- Riz au Lait Cannelle et Vanille, Crumble - Pain perdu à la Poire William caramélisée - Mini Vacherin, Glace vanille, Framboises, Fraises et Chantilly - Salade de Fruits frais - Moelleux au chocolat extra bitter, Glace vanille - Crème brulée aux Gousses de Vanille Bourbon - Café Gourmand - Sorbets : Fraise, Framboise, Chocolat, Passion - Glace : Vanille, Café
---
The menus
For gourmets, a one-way ticket to a most enjoyable taste experience!

---
Tasting Menus // €50
2 Starters (small), 2 Main Courses (small) + Cheese + Assortment of Desserts
---
---
SPECIAL DIETS
Enjoyment for every body, including those having special diets:
Food with no salt, lactose free, gluten free, no oil or butter, steamy food, vegetarian food.
Every thing is possible, with the desire to respect our customer and to cook food according to his needs.

---
Fresh Vegetables // €9
Steamed Vegetables cooked with Basil
Beef Steack // €16
With chicken broth
Iced Nougat // €6
Iced with Coco Nuts Milk and Tapioca Seeds
---
---
The Chef Special Touch
The Chef Hugues Gournay and his particularities:

---
NEMS/SPRING ROLLS €7
Goat Cheese Spring Rolls with Vinaigrette and Zucchinis
RAVIOLES €15
Raviolis with Beef Cheeks, grated Carrots, Ginger and Coriander
FEUILLETINE ( Crispy Layers) €9
Crispy Feuilletine Pastry: and served with Mousseline Cream with Earl Gray Zest and Rawsberries
---
---
Timeless Dishes
Among many dishes rooting from French Country Side, the Chef Hugues Gournay cooks.

---
The "Foie gras" // €15
Half Cooked Foie Gras (Duck liver) in Terrine
Veal Kidneys // €18
Veal Kidneys with Confit Shallots and Purée
Lace Tile Biscuit // €9
Lace Tile Biscuit caramelized with Orange, and filled with Lemon, Grapefruits and Orange Cream
---
Payment
---
---

Opening hours
---
---
MONDAY : 11:00AM to 3:30PM - 06 :30 PM to 10 :30 PM
TUESDAY : 11:00AM to 3:30PM - 06 :30 PM to 10 :30 PM
WEDNESDAY : 11:00AM to 3:30PM - 06 :30 PM to 10 :30 PM
THURSDAY : 11:00AM to 3:30PM - 06 :30 PM to 10 :30 PM
FRIDAY : 11:00AM to 3:30PM - 06 :30 PM to 10 :30 PM
SATURDAY : ONLY PRIVATIZATION
DIMANCHE : ONLY PRIVATIZATION